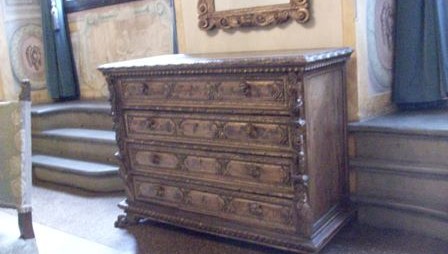 Here are a few special inserts  on buying antiques  in Italy….from  30+ years ago . For up to date information on antiques and vintage for sale now, check my ETSY shop
More antiques and vintage on my ETSY shop "Vintage and Books" Vintage and Books
Visit it now by clicking on the link.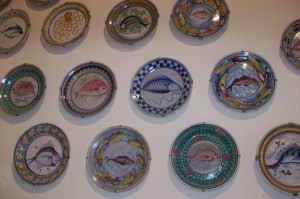 Fish plates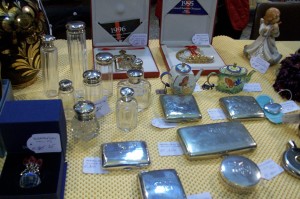 Vintage  silver  and glass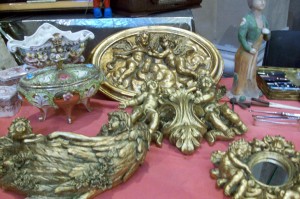 Gilded    objects   from  Fontanella Borghese   outdoor antiques market.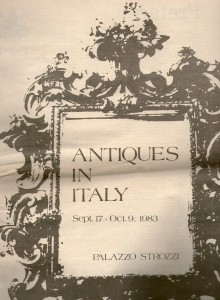 Articles  on Assisi and Verona antiques fairs, auctions at Christies and Sothebys in Rome, How to become a judge of antiques, fairs in Viterbo, Florence and  Colorno   near Parma.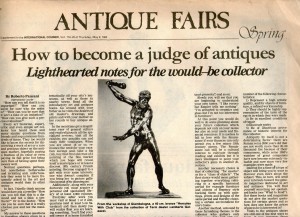 Special edition for the Palazzo Strozzi  Biennial Antiques fair  1983  includes  a map  of the fair plus articles   by leading experts of Italy's antiques  world :
"Discovering icons in Sicily" by John Lindsay Opie,
"Central Italy: a source for rugs" by Luciano Coen
"The antiques collector" by Roberto Pancani,
"Quality and the antique silver market" by Tom Milnes Gaskill
"A panorama of Italy's antiques shows and fairs" by Marinella Lacerra Spadanuda