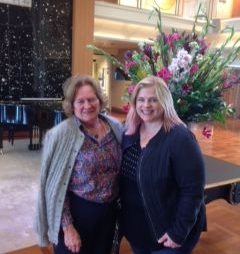 Sailing from Siracusa  after two days visiting the  vibrant Sicilian port, we headed towards  another Mediterranean island, Malta . Upon entering Grand Harbour  of Valletta,  the ship was given an 8-cannon salute from the  Upper Barrakka ramparts .
My enrichment talks included  a general introduction to Sicily, ("Sicilia! Italy in the Superlative")  a second  talk about Siracusa's history and highlights ,  a  third on Italian festivals throughout the year   where the unusual  traditional festivals  at the Easter period  in central Italy and ports visited were explained.
On Palm Sunday we docked in Cagliari , Sardegna  where  many residents and guests aboard The World  came to the theater to   learn about   the history and highlights of Cagliari . Here  are some photos  of  places visited during our week on The World.