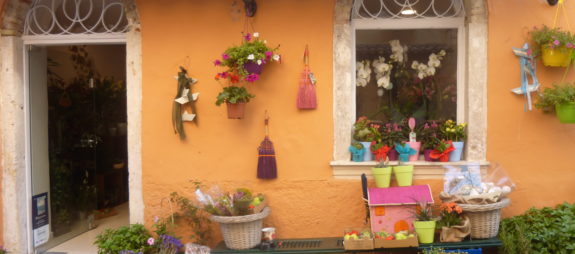 August on Azamara means warm days in exotic ports, a salt water pool  to laze in, meeting wonderful people and enjoying the company of people from all parts of the globe.
It was a working holiday with   numerous  enrichment lectures  presented and  several  commentaries from the bridge  as we sailed in and out of Venice during  three cruises ( Aug 13-30).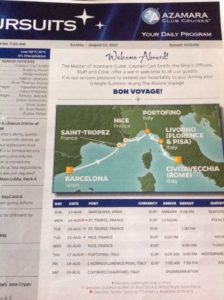 Among the topics covered in Enrichment Lectures:
The Heart of Tuscany-Livorno, Florence and Pisa
Rome before the Romans-who were the Etruscans ?
The Many Faces of Dubrovnik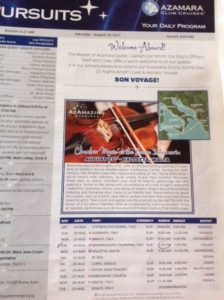 Sicilia! Italy in the Superlative
Malta: Capers and Caravaggio
Corfu the green cosmopolitan island
Venice the Pearl of the Lagoon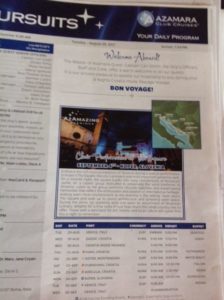 We  visited 20  different  ports  including  Barcelona, St. Tropez, Nice, Portofino, Livorno, Civitavecchia, Sorrento, Amalfi, Taormina, La Valleta, Kotor, Corfu, Dubrovnik, Venice, Zadar, Hvar, Kotor, Korcula and Koper  .
Coming  soon  on my blog  50yearsinItaly, the full story, meanwhile here are a few photos .