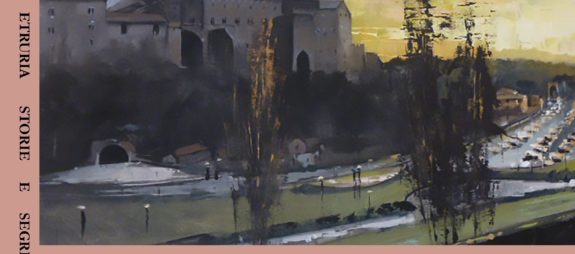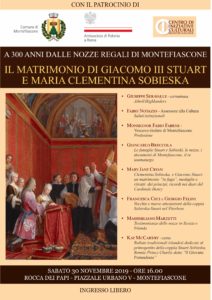 Meet the  author – encounters with Mary Jane Cryan
Conference and  book presentations
Saturday  November  30  at  4 p.m.  conference  in memory of the 300th  anniversary of the Royal Wedding  between James Stuart and Maria Clementina Sobieska.  Venue:  Rocca Papale, Montefiascone. Among the speakers  Mary Jane Cryan, author of "Travels to Tuscany and Northern Lazio" (2004)  based on the diaries of Cardinal Henry Stuart.
"Etruria Storie e Segreti" (Etruria Editions, Edizioni Archeoares) first published  in 2013  and now out of print,   has a new enriched edition  with maps, lists of  historic buildings, castles and gardens to  visit  in the Tuscia Viterbese.
This is the  tenth  publication that  the  Irish-American  writer, resident in Italy   for  over  a half a century,  has dedicated to that fascinating area of Italy known as Etruria, Tuscia  or Northern Lazio.
MONTEFIASCONE  30 NOVEMBRE, 2019      CONVEGNO  SUL MATRIMONIO   STUART SOBIESKA        ORE  16   ROCCA DEI PAPI
^^^^^^^^^^^^^^^^^^^^^^^^^^^^^^^^^^^^^^^^^^^^^^^^^^^^^^^^^^^^^^^^^^^^^^^^^^^^^^^^^^^^^^^^^^^^^^^^^^^^^^^^^^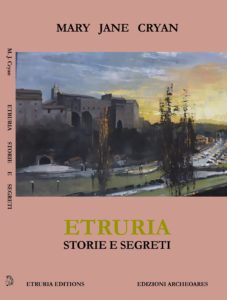 PRESENTAZIONI   DEL NUOVO LIBRO 
SABATO 7 DICEMBRE, 2019  MUSEO  DELLA CITTA E DEL TERRITORIO, VETRALLA, ORE  16
SABATO    25 GENNAIO 2020  ARTE E BENESSERE, BOMARZO, via del Piano  13,  ore  15:30