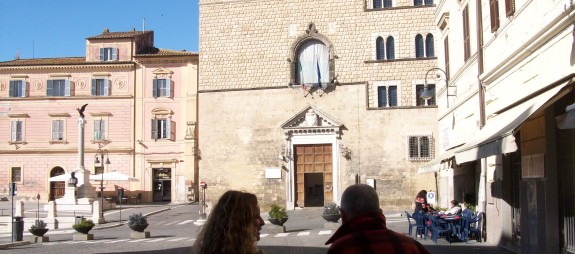 First time cruisers visiting the Mediterranean usually go all the way to Rome from the port in Civitavecchia in order to  see  the  Vatican Museums . Pompeii  is the " must see"  when their ship docks  in Naples. They by-pass  the fascinating city of Livorno  traveling   hours  inland to  Florence's great  museums and if their ship makes a stop in Genoa, they will  stress out to see the Cinqueterre, ignoring the historic sights of Genoa.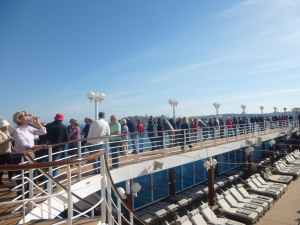 For repeat visitors who  have the chance to delve deeper and make a more leisurely visit to Italian ports,   here is my  personal list  of  the best  small museums  and historic sites to visit when  docking in Civitavecchia.   Other ports are  mentioned on my blog   50 Years in Italy.  Use the search bar  to find the articles you are interested in.
Take time and enjoy a  privileged  look at  how people lived in the past for many  of the castles  and palazzi are  still  private   homes,  often still lived in by the original families  who welcome visitors.
These  smaller museums  and sites close to the port  have  art collections, original antique furnishings and can tell us a lot about  how people lived  in the past, and how many still live nowadays.
 Here are my choices for  cruise passengers  docking  for the day in  Civitavecchia – The Port for Rome
More information about the area is available  in  "Etruria Travel, History and Itineraries in   Central Italy  " (with map)   and  my latest book, in Italian, "Etruria Storie e Segreti"
Purchase  your signed copy directly.
Check out this article about the scenic inland route from Civitavecchia
Tarquinia-Etruscan Museum , Palazzo Vitelleschi- Tarquinia is a medieval hill town located a short bus or taxi ride from Civitavecchia port. Its frescoed Etruscan tombs dating from 800 BC  earned Tarquinia UNESCO  heritage site  status. The Museum is housed in a Renaissance palazzo in the city center while the painted tombs are located a short distance away. Copies of books  are available in the Museum bookshop.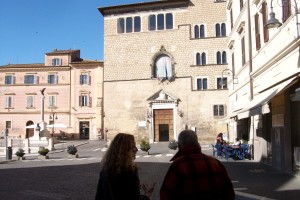 Check  this site for more info on Tarquinia.
Vulci – Etruscan museum  and excavation site of ancient  Vulci . Walk across the arched bridge to the  Castello della Badia, see the newly excavated tombs and the  huge Francois Tomb with its magnificent frescoes.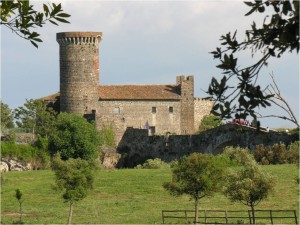 Caprarola – Palazzo Farnese, about 1 hour drive inland from the port of Civitavecchia,  this  magnificent pentagon shaped palace  was built  for a Renaissance cardinal  in the 1500s and  lived in by an eccentric   American family in the early 1900s. Today it   wows visitors with its frescoed saloni  and gardens.
Viterbo   Villa Lante, Bagnaia   a wonderful Renaissance garden with  fountains and villas  is beautiful by day and night . A prefered  sketching  site for artists, for those seeking a cool getaway during the hottest summer days .     Read more about  cool, romantic gardens  on my blog.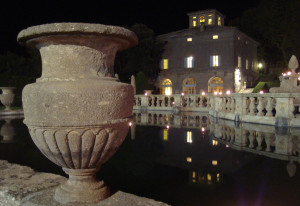 Palazzo Ruspoli, Vignanello
     One of the many  private castles open to the public  in the Tuscia Viterbo area.  Several blog posts are dedicated to the family and happenings  in Vignanello.
Castello  di Bracciano,
Located overlooking  Lake Bracciano, a favorite summer  place for  visitors and locals alike. Read about  it here, on the blog, and in  the book  "Etruria Travel, History and Itineraries in Central Italy".
See also   Best  House Museums in  Cruise Ports on my blog   50yearsinItaly !