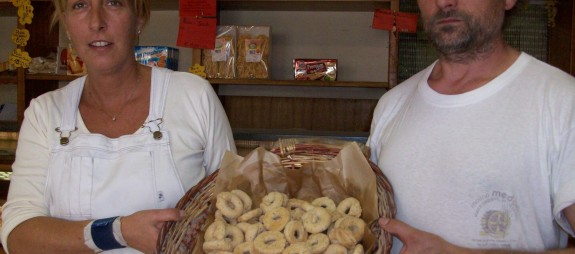 Living it up on a small budget
Students  around the world have made an art of living   frugally.  Here are some tips from them  that tourists visiting Italy will find helpful.  Instead of eating in restaurants,  use the neighbourhood markets and discount alimentari.  Buy bread, cheese, fruit and cold cuts at the outdoor markets that are open from early morning until 2 p.m. and have a picnic in the park or in the shadow of a monument. Buy something ready-made at a tavola calda or rosticceria and eat in a nearby osteria or wine shop.
Pizza al taglio is excellent and much better nutritionally than a hamburger and fries. In Rome, save your shopping for postcards, pictorial guides and souvenirs for the day you visit the Vatican and then buy them at wholesale prices on  Borgo Pio and via del Mascherino where the  best  prices can be found.
Take your coffee, drink or ice cream standing up at the bar like the Italians do and save the sitting down occasions for "very tired feet" moments. Sitting at the café table costs more than twice as much.
Always double check the size of the currency you give when paying a restaurant, shop or taxi driver, and count your change right away. Be sure you receive a copy of your restaurant bill or conto and hold on to it at least until you are far away from the restaurant. The Italian tax police are cracking down with stiff fines for customers and owners when receipts are not given. Similar advice  for those tempted to buy  fake designer bags and pirated CDs from street vendors-just don't, its against the law.
Mid-January and mid-July are the times for  annual sales  or saldi  in  clothing and shoe shops when the big and very small sizes of everything are available at reduced  prices.
For cruise passengers sailing into  Mediterranean  ports, check out these  10 money saving  tips: http://50yearsinitaly.blogspot.it/2012/10/10-money-saving-tips-for-mediterranean.html