Learn
insider tips and travel information
Find
special places to stay in Central Italy
Discover
the area's history in selected books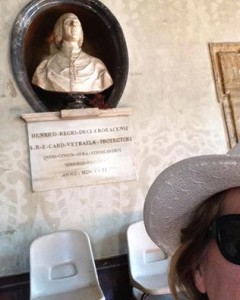 Welcome to my website giving insider information on Italian lifestyle,  itineraries and insight into Italian history, art, antiques and  culture.
You will discover stories and curiosities gathered  during  5 decades of  life in Rome plus information on sites  outside Rome, in the  Etruria/Tuscia area  of Northern Lazio between  Umbria and Tuscany.
Coming soon !
   The seventh publication  authored by Mary Jane Cryan about central Italy.
"The Painted Palazzo …Palazzo Dipinto"  will be available in May when it will be presented throughout  central Italy.
A  limited edition of approximately  130 pages, in both English and Italian, makes  it valuable to language students and teachers as well as  curious travelers, locals  and history buffs.
Pre order your copy (copies)  to receive a discount (12 euro     10 euro)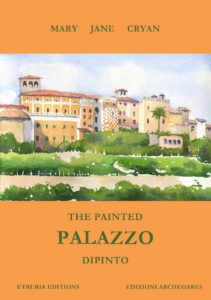 To learn more about lifestyle in Italy off the beaten tourist trail,  order  copies of Etruria Editions' books which are published and printed locally and mailed  worldwide.  Read reviews and more on the Books page.
To order directly from the author just send an email -I answer usually within  24 hours.
Students, teachers and tour operators use these books to create study abroad programs.  Cultured travelers  find them important to enrich their stay in Italy. Cruise passengers  docking in Rome, Livorno, Sorrento and other central Italian towns  find them of great help in planning shore excursions.  See my Cruise Enrichment page.
In Italy  purchase copies from local bookshops or at  our recommended  B&B and Agritourism places- some located in  castles and  medieval towers  in  central Italy.
Non dimenticare di visitare  il blog: 50yearsin Italy.  cliccate sul bottone  in alto
Just click on the orange tab at the top of the page.  Your feedback is appreciated.