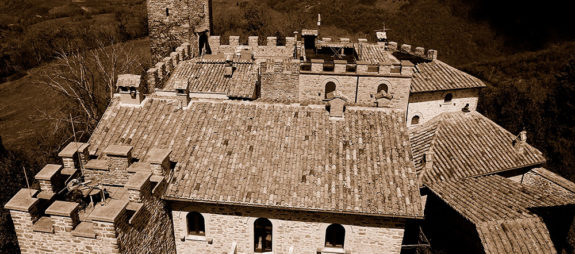 For a  romantic  getaway  or family  vacation  in  a pastoral, quiet  area of Italy's green heart region, we are happy to recommend  the magnificent Castello di Giomici.
Dating from the 11th century, the castle includes  two medieval towers and a frescoed chapel. It has been carefully restored  preserving  all its historical and architectural features.
This beautiful Umbrian castle  has  self-catering apartments  for  holiday rentals and it can also be rented
entirely  for a special  event, wedding or family reunion. Your hosts are the Balestra family  who produce  wine on their large estate. Guests can wander through woodlands,  olive groves and vineyards that cover the 160 hectare estate.
Towns close to the castle are  Assisi, Gubbio and Perugia while Orvieto, Spoleto  Todi and Viterbo  are about an hour away.
Check out the website http://www.castello-giomici.com  for  more information