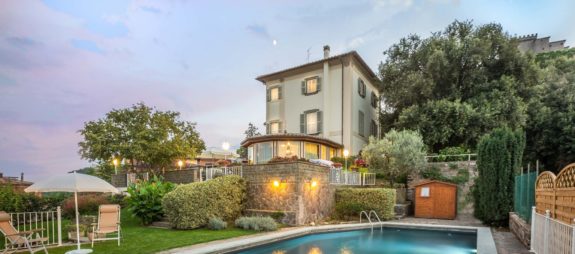 Historic hunting lodge  of the noble Chigi Albani family, now a 4 room luxurious  B&B  with frescoes by Pietro Paolo Cennini, rooms decorated with stucchi, 1720s views of Rome, painted mirrors and  blue Delft tiles. Perfect for lovers of art and history .
Your hostess Maria Luisa prepares magnificent breakfasts eaten on the terrace with views across the Tiber valley or, in winter, in front of the fireplace.
Soriano has been a getaway place for Romans  since the popes and cardinals established summer villas in the 16th century and now Casina degli Specchi's swimming pool makes it even better.