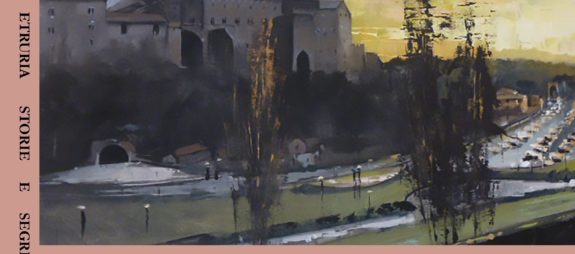 Living here for more  5 decades  working with a myriad of  companies, schools, guides, universities and  editors, I have developed a wide network of  trusted friends.
Here is my  personal list of  "raccomandati " 
Want  to be among our recommended  partners ?     Please contact  me, perhaps we can work together .
Da  50 anni  sono alla ricerca  dei posti più belli  in centro Italia   da  far conoscere  all'estero.    Vedi anche  mio blog    50 years in Italy  e articoli sulla pagina  Bibliography 
Contattami  se  avete una struttura  speciale  in Lazio, Umbria , Toscana o Le Marche.
Blogs  and websites about  culture, art, special tours  that  I recommend.  
 Updated  every 6 months .  Would you like to be included ?       Contact me.   
 CLICK  ON THE HIGHLIGHTED LINK  TO GO DIRECTLY TO THE WEBSITE OF OUR FRIENDS
How to  find and explore the  newly discovered site, The Etruscan Pyramid near Bomarzo
Mark and Ginger Medina-Rios  are your Culinary Concierge and private chefs in central Italy.
Eva Ohtonen, Finnish photographer living in Venice, for photo tours, Weddings and insider knowledge
Michiel's website about minor sights in Italy, India and other exotic places
Pamela's  blog about exploring central Italy
Dave's walks in the Roman countryside and along ancient roads built by the Romans
Elifant Tours -Maureen Fant's archeological and culinary tours.
Opera Extravaganza -music, opera, events in historic theatres  in central Italy
Besides Ainsley, many other artists have depicted the Etruria, Northern   Lazio area.
Justin Bradshaw works on zinc and copper, Rome itinerary
Kelly Medford   Rome sketching tours and  workshops in Umbria
Patricia Glee Smith works in Otricoli , Umbria itinerary
Kevin Murray, an Australian in Rome  also character actor in films
Michele Telari,  his "Papal Palace at sunset" is the cover of "Etruria Storie e Segreti"
Are you an artist who paints in central Italy ? Contact me if you would like to be featured on  my blog 50 years in Italy.