July 2019 aboard Azamara Pursuit
July 7th , 2019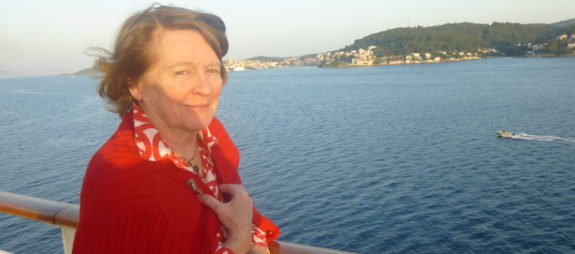 After  a splendid week aboard  The World Residences at Sea,   Azamara Pursuit   was  our home for 20 days  sailing  the  Adriatic and Greek waters from Venice  to Athens  and return.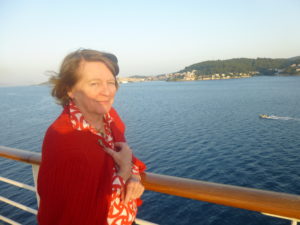 The  series of enrichment  lectures  included  presentations  about Dubrovnik, Corfu, Rhodes, Crete, highlights of Athens, Mykonos, Santorini and hidden corners of Venice.
Here is a gallery of photos.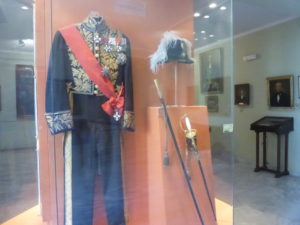 Zakynthos/Zante museum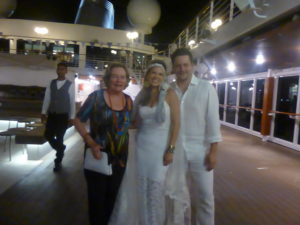 White Night  party with Colombian couple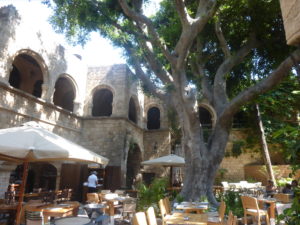 Shady courtyard, Rhodes Old Town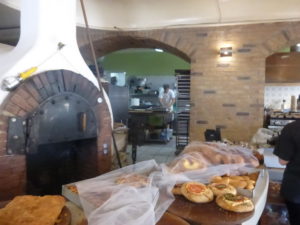 Bakery  in Rhodes  with cheese and spinach pies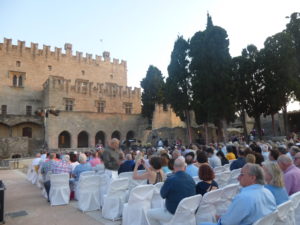 Concert at Grand Master's Palace,Rhodes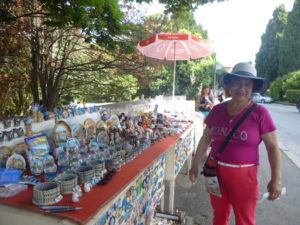 souvenirs of  Pola/Pula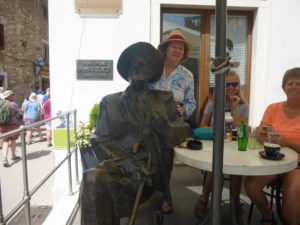 James Joyce statue, Pula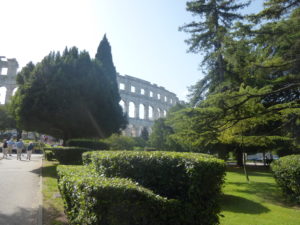 Pola's  Roman  ampitheatre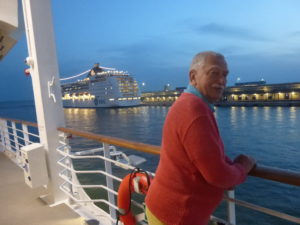 Leaving from Venice aboard Azamara Pursuit