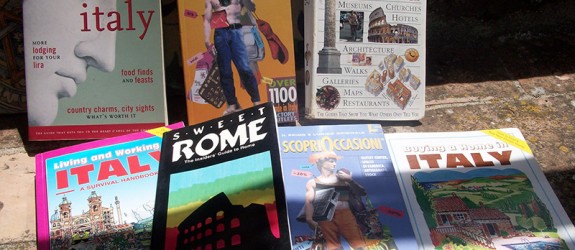 Travel,Study in  Italy Advice and Services
Thanks to 50 years of experience and a vast  network of contacts in journalism, education and tourism in Italy,we can help organize  special activities for independent travelers, students and indepth travel. Books published by   Etruria Editions can  deeply enrich an experience  in central Italy.
For examples of itineraries and in depth knowledge check out the blog  50yearsinItaly  and articles on Italian Notebook
Blog Index 
The blog 50YearsinItaly, was published  for three years as a celebration  of  5 decades of life in Italy. It  contains   over  100  articles about lifestyle and special places to visit in the area north of Rome. A plethora of festivals, artisans,  special castles, food  and events awaits, if you know about them.
You will discover many  things  that it took the author 50 years to learn about and  gain insight for planning  a voyage  to central Italy.   The area of central Italy is  a rough triangle  between  Tuscany, Umbria and the port of Civitavecchia.
2012 su  http://www.50yearsinitaly.blogspot.it/
  2013  su blog  http://www.50yearsinitaly.blogspot.it/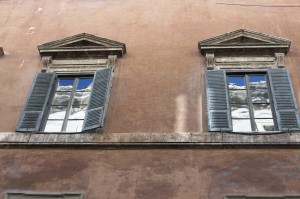 For those who wish to see behind the facade
Exclusive  Excursions
  Art, antiques, operettas, authentic cooking  and Etruscan ruins – just a few of the options available for visitors to our very  interesting yet  tourist-free area. The people who come to Etruria/Tuscia/Northern Lazio are travelers, more than tourists.
They wish to experience  in a personal way  the history, culture and traditions of this  beautiful, endlessly interesting area of central  Italy known as Etruria  or Tuscia, in Northern Lazio, close  to Civitavecchia port, one hour north of Rome.
Here the landscapes and  hilltop towns  make a perfect  alternative to the bustle of Rome,  the crowds of Flornce and the coastal beaches. The area is especially pleasant   during  torrid summer weather thanks to the many lakes, shady gardens and  medieval villages.  Our houses do not need air conditioning, thanks to the metre-thick walls .
Read pertinent  articles  on my blog 50yearsinItaly  using the search box.
Follow me on Facebook and Instagram  for valuable, free information.Your feedback is precious. Let me know what you like, your questions.  Contact me by email.
Choose from these ideas for   day trips  or have us  suggest activities for your special holiday in the  Etruscan countryside.
..a visit to one of the many  local castles and gardens   ( article and maps in  "Etruria Travel,history and itineraries in Central Italy") 

.. use the voicemap app on your phone to follow in the footsteps of  early Grand Tour visitors   in the  town of Viterbo with its perfectly preserved medieval quarter, San Pellegrino
https://voicemap.me/tour/viterbo/stories-and-secrets-of-viterbo
…explore Tarquinia's  literary  trail (D.H. Lawrence, George Dennis)  and Etruscan necropolis
…enjoy a day  making pasta  with local women  and visiting  workshops where sauces and  cheeses are produced.
Travel consultancy  Consultation sessions are free  for  those who purchase copies of my books,
These are especially important  for independent travelers, group leaders and educators needing answers and local expertise for tours, cruise ports. Purchase of my books is the only payment.
I am happy to recommended the best  tour guides for the area as well as  accommodations for Italy, especially Rome and central Italy.
Lectures and Workshops– For cruise ships, schools, educational groups. 50+ original illustrated presentations are available for enrichment & cultural background in Italian history, literary travel, writers and artists retreats, tourism, cruise ports of the Mediterranean, Adriatic, Aegean and Black Seas.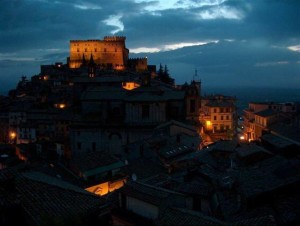 Writing, Articles, Books –Order signed copies of our books directly to receive discount and free postage to Italian addresses. Enquire for guest posts, commissioned research projects and articles.
An international educator, researcher and writer, Mary Jane has been an official Vatican guide, Site Director  in Rome for Elderhostel  and cruise lecturer. Her byline appears in scholarly journals, best-selling guidebooks (Eyewitness Guide to Rome, Fodor's Italy Upclose), international and Italian  lifestyle magazines.
 See Books page to order your copy of those still available.
Vetralla The English Connection (few collector's copies )
The Irish and English in Italy's Risorgimento (10 copies available) 
Etruria–Travel, History and Itineraries in Central Italy (available)
Etruria Storie e Segreti  seconda edizione 
Vetralla the English Connection (few collectors' copies) 
 Travels to Tuscany & Northern Lazio (few collector's copies) 
Translation and Editing – Italian to English  translations. Past clients include  Viterbo Province, Ville e Casali (since  1991), Italian publishing companies (Edizioni Archeoares,  Epsylon editrice),  websites of  museums and publishing houses.