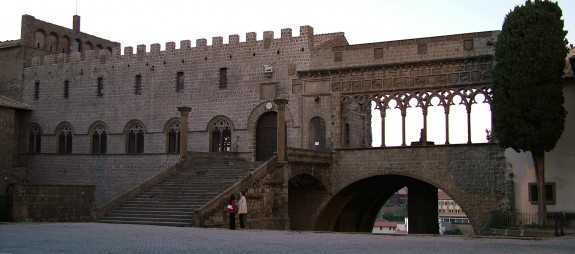 The city of Viterbo is the  provincial capital of Northern Lazio also known as Tuscia or Etruria. Many study abroad programs are now held in Viterbo, since it is smaller, safer and more picturesque. See article on Study Abroad  on this website.
Viterbo  lived its period of major splendor and power in the 13th century when it was chosen as the seat of the papacy  instead of Rome, where  powerful warring families made life too dangerous.
Eight different popes lived in Viterbo making it is  similar to Vatican City and Avignon in France.  Medieval history comes alive when one stands near the  outdoor pulpit of Santa Maria Nuova  church (built in the year 1000) where St. Thomas Aquinas preached to the crowds  or inside the papal palace where a new roof was added after the original one was removed in the 1200s during the first conclave  for the election of a new pope.
The cardinals were locked  up cum clave  (hence the word conclave) inside the palace's  large Conclave Hall.  In desperation the town's population, who were feeding them and their entourages, eventually  reduced  the cardinals' food and wine supplies , trying to  speed up the election.  Time wore on and they  finally decided to remove  the roof  of the palace: in order to help the Holy Spirit come down and illuminate them, it was quipped.  Since  winter  in Viterbo can be very cold, the  election  finally took place. After stalling for  33 months,  Gregory X was  elected as the new pope in 1271.
(click on images to enlarge)
The palace can be visited today thanks to the Archeoares  group who manage the site and the nearby Museo del Duomo. The three young archeologists  Bruno, Francesco and Giampaolo  also manage  Edizioni Archeoares publishing company.
Contact them directly to order the e-book format of my books.
One of Viterbo's many fountains  the "fons papalis" fountain adorns the  Papal loggia. It dates from the second half of the 15th century  and was created using parts  of an earlier  one destroyed when  the roof  and  rear façade of the loggia collapsed.
It  is decorated  with the coat-of-arms  of the Gatti, Riario, Visconti Settala and  Della Rovere families and it probably was connected to a well communicating  with an underground cistern  that provided  water  for  the papal palace.
For more information, stories, curiosities about the Viterbo area, purchase  the only book of travel writing in English  "Etruria Travel, History and Itineraries in Central Italy" direct from the author, use the contact form on home page.
Special discounts for students and cultural travel groups.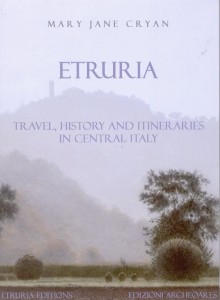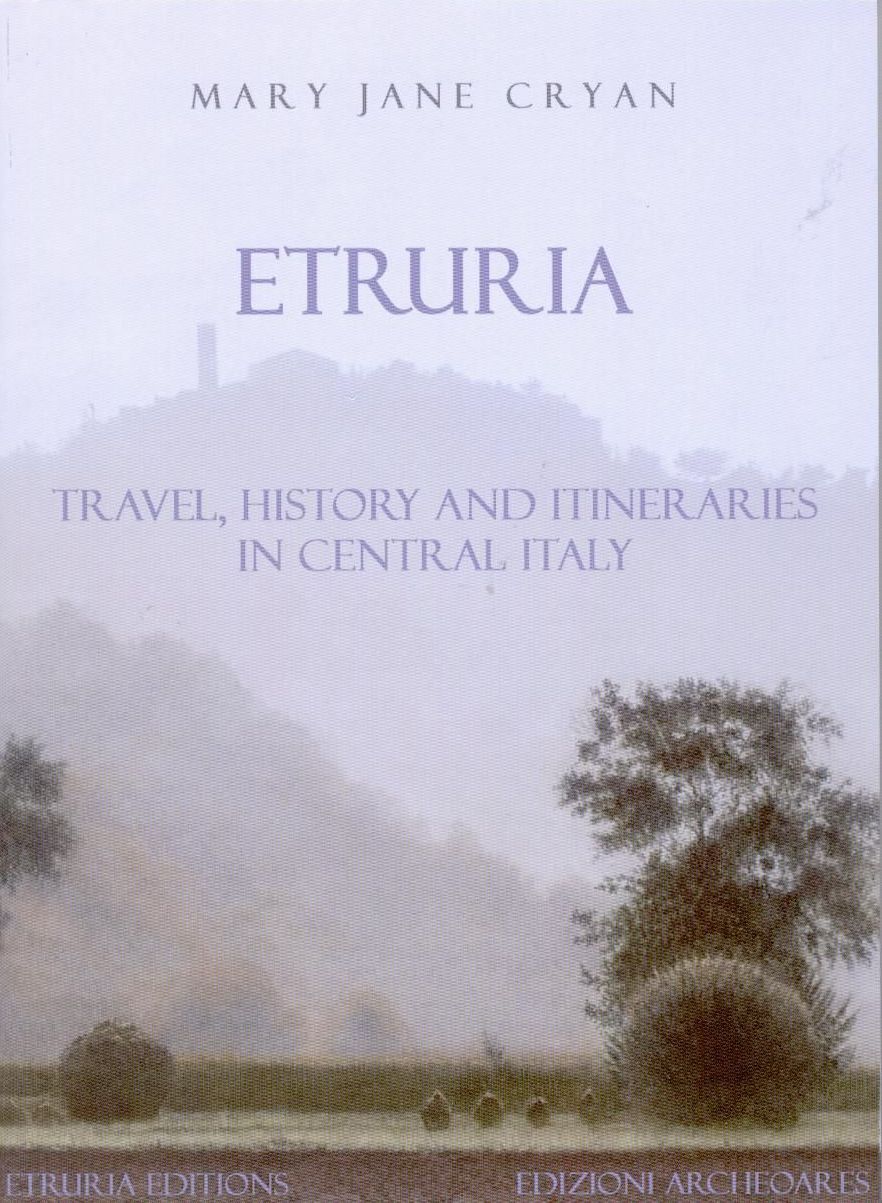 Italian language book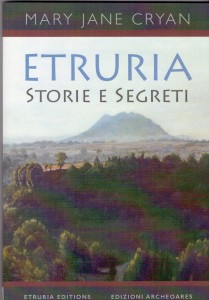 with more stories and secrets.
Click the link below to see postage  costs.
manovra2015-variazioni-tariffe-spedizioni-internazionali